Assisted Living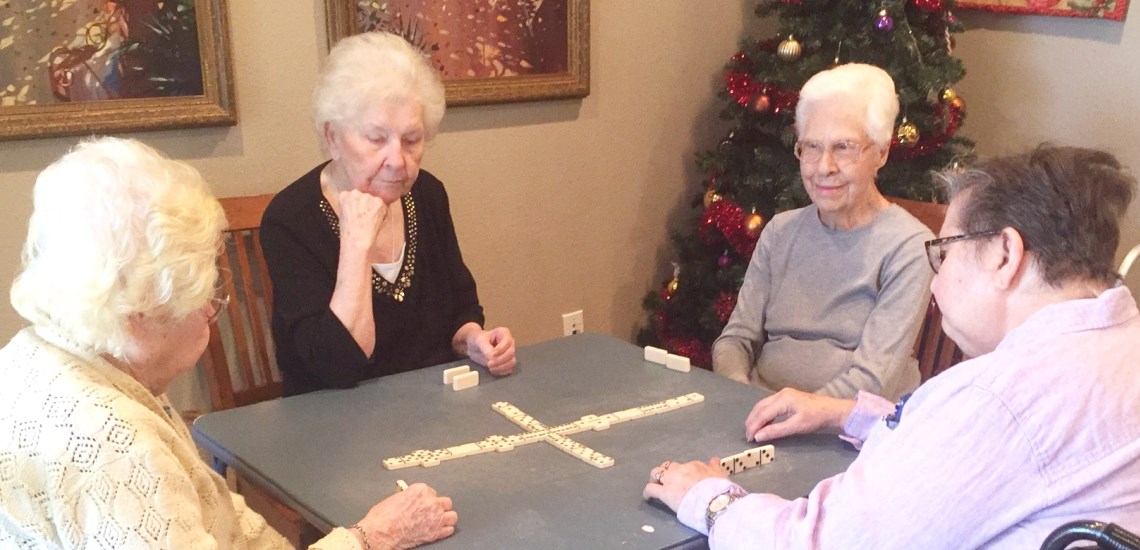 Our beautiful, homelike Assisted Living facility is designed to meet the needs of seniors requiring mild to moderate assistance. The Assisted Living facility features individual efficiency apartments that include:
• Huge bathrooms with walk in showers
• Wheelchair and walker accessible
• Microwave, refrigerator and cabinet space for snacks
• Bedroom with built in bookshelves and TV cabinet
• Can be decorated by resident
Our communal living and dining area is the perfect place for residents to gather for group activities, meals, and social interaction. All meals are prepared by experienced cooks and feature seasonal menus hand prepared with fresh ingredients. Our Engagement Coordinator is on site offering residents an array of activities including games, arts and crafts, live music, special entertainment, and off-site field trips.
To meet the needs of our residents, we offer daily cleaning services, weekly laundry services, meal accommodations, medication administration, and a full-time RN and two full-time LVNs.
Call today to schedule your tour. We look forward to welcoming you to our family!